Home
>
SPONSORS/ EXHIBITORS
SPONSORS/ EXHIBITORS
Sponsors & Exhibitors
Silver Sponsors
Co-Sponsor

At Carta, we provide breakthrough transaction solutions that enable Banks, Mobile Network Operators, Merchants and Program Managers to accelerate the development of their transaction initiatives, giving our clients the advantage. As an innovation leader in the mobile and traditional payment industries, Carta is dedicated to providing reliable, secure, and flexible products to our clients.
Why Carta?
With Carta's cutting edge technology, our clients stay at the frontier of the dynamic transaction environment. The best part? Carta's exclusive platform is fully functional with your existing payment infrastructure. Our platform is fully compatible with traditional legacy transaction systems.As a certified Third Party Processor with Visa / MasterCard, and through Payment Card Industry Data Security Standard (PCI-DSS) compliance, we offer End-2-End transaction solutions that provide the highest level of security and reliability with faster time to market, greater control and lower total cost of ownership than our competitors.
Association Partners
The NFC Forum is a non-profit industry association founded in 2004 by leading mobile communications, semiconductor, and consumer electronics companies. Its mission is to advance the use of NFC technology by developing specifications, ensuring interoperability among devices and services, and educating the market about NFC. The Forum's 160+ global members are developing specifications for a modular NFC device architecture, and protocols for interoperable data exchange and device-independent service delivery, device discovery and capability.

GlobalPlatform identifies, develops and publishes specifications which facilitate the secure and interoperable deployment and management of multiple embedded applications on secure chip technology. Its proven technical specifications are regarded as the international industry standard for building a trusted end-to-end solution which serves multiple actors and supports several business models.The freely available specifications provide the foundation for market convergence and innovative new cross-sector partnerships. The technology has been adopted globally across finance, mobile/telecom, government, healthcare, retail and transit sectors.GlobalPlatform is a member driven association with cross-industry representation from all world continents. Its members contribute to technical committees and market-led task forces.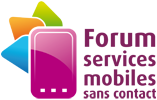 FORUM DES SERVICES MOBILES SANS CONTACT
The "mobile contactless services Forum" (Forum des services mobiles sans contact) is a non-profit making association initiated by the French Ministry of Industry to centralize thoughts and reinforce synergies between stakeholders : MNO's, banks, retail, transport and industry. The goal is to make commercial roll-out of NFC mobile phones happen in France.
http://english.forum-smsc.org/default.aspx
.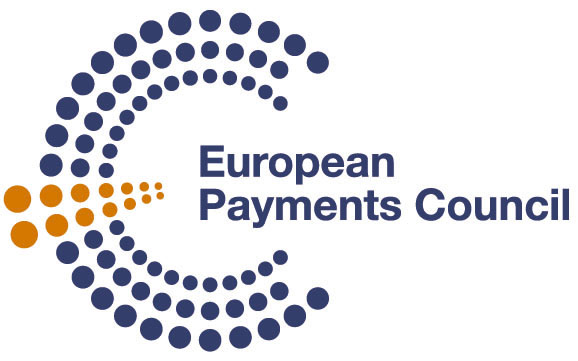 The European Payments Council (EPC) is the coordination and decision-making body of the European banking industry in relation to payments. The term bank is used in a non-discriminatory fashion and includes payment institutions. The purpose of the EPC is to support and promote the Single Euro Payments Area (SEPA). SEPA is a European Union (EU) integration initiative in the area of payments designed to achieve the completion of the EU internal market and monetary union. The jurisdictional scope of the SEPA Schemes currently consists of the 28 EU Member States plus Iceland, Norway, Liechtenstein, Switzerland, Monaco and San Marino. The EPC develops the payment schemes and frameworks which help to realise SEPA. EPC members represent banks, banking communities and payment institutions. More than 360 professionals are directly engaged in the work programme of the EPC, representing all sizes and sectors of the banking industry within Europe. For further information on the EPC please contact secretariat@epc-cep.eu or visit
www.epc-cep.eu
.

SIMalliance is the global, non-profit industry association which simplifies secure element (SE) implementation to drive the creation, deployment and management of secure mobile services. The organisation promotes the essential role of the secure element (SE) in delivering secure mobile applications and services across all devices that can access wireless networks. By identifying and addressing SE-related technical issues, and both clarifying and recommending existing technical standards relevant to SE implementation, the SIMalliance aims to promote an open SE ecosystem to facilitate and accelerate delivery of secure mobile applications globally.SIMalliance members represent approx 90% of the global SIM card market and work with all global MNOs. As such, the SIMalliance's membership is responsible for delivering the most widely distributed secure application delivery platform in the world (UICC/SIM/USIM).SIMalliance members are Eastcompeace, Fundamenture, Gemalto, Giesecke & Devrient, Incard, Kona I, Morpho, Oasis Smart SIM, Oberthur Technologies, VALID, Watchdata and Wuhan Tianyu. SIMalliance Strategic Partners are Comprion, Linxens and Movenda.
www.simalliance.org
.
Media Sponsors.
Platinum Media Sponsors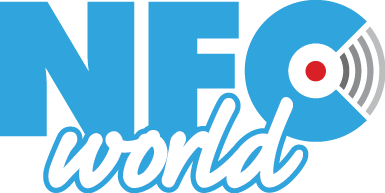 NFC World is the leading business news source for the international near field communication industry.NFC World is provided as a free resource for executives in organisations that supply, buy, or use NFC-based products, to enable information and knowledge exchange, the free flow of ideas and to promote the general growth of NFC both as a technology and a business. http://www.nfcworld.com/The Mobile Wallet Report is a business intelligence service that provides decision makers around the world with the latest thinking on how to profit from the arrival of mobile wallet technology. Find out more at www.TheMobileWalletReport.com

NFC Times is the premier publication covering Near Field Communication and all contactless technology.While other publications wait to be spoon-fed press releases and talking points, NFC Times gives you the exclusive news and insight into the global NFC and contactless markets that you need to stay competitive.

The Paypers is the leading independent source of news and analysis for professionals in the global payments industry. Our products are created by payment professionals and cover all significant developments in financial transactions, with a special focus on online payments, online banking, mobile payments, e-invoicing, e-identity and SEPA.

Smart Insights is the best information source on the Secure Transactions industry.Smart Insights Weekly is a newsletter covering the smart card industry, its businesses, its technologies, its markets as well as its technology suppliers. Smart Insights covers all the major trends in the industry, it encompasses worldwide business, standardization bodies …Smart Insights Reports are research reports providing key facts and figures as well as strategic insights about a technology, an area or a major issue in the secure transaction industry. Smart Insights Reports bring business modeling, forecasting and competitive analysis.Smart Insights: facts . intelligence . now . More information at
smartinsights.net

globalsmart.com in association with Smart Card Technology International is a smart card / chip technology information & news site with an online WebShow.The WebShow exhibits the products, solutions & services of smart card technology companies. globalsmart.com and SCTi together make a complete and comprehensive marketing package. globalsmart.com is the site to announce your company news updates and to promote your company's products, services and solutions. A special company page can feature your company's latest products with images and links. These promotional pages can be located from any technology, product or application category within globalsmart.com. globalsmart.com is linked to exhibitions, associations, forums and quality news providers.Please visit at
www.globalsmart.com
,
www.chargebackprevention.com
,
www.highriskmerchantaccount.com

Smart-Payments.info – premier information source for professionals and experts of the online-financial services, mobile and Internet payments, cards, transit cards, ID and security, loyalty, RFID and multi-application trends, smart card, biometric, SIM, RFID and NFC industries and events industry in Ukraine, Russia, CIS, Europe, USA and the world. ► More details at:
www.smart-payments.info/eng/

Mobility – The European Public Transport Magazine Mobility keeps you up to speed on all the news and events in Europe's public transport industry.Developments in legislation, regulations and standards, the economic situation, advanced technologies, innovative solutions, new trends and current issues… we deliver the information in the form of technical articles and with interviews with key players in the field.For more info visit at
www.mobility-mag.com